Welcome to Wednesday Night Suppers at BCMC!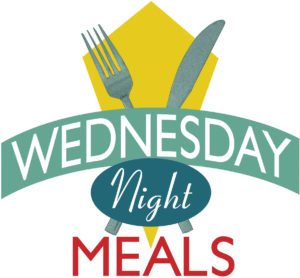 October 5—November 16, 2016
Join with others from the BCMC church community for food, fellowship and conversation.  Invite a new friend and meet long-time friends for the meal together in Fellowship Hall.  Bethel College students are welcome!
Suppers are sponsored by Hospitality Commission. Chefs Ben Lichti, Brenda Turner and Marty Warkentine will again cook from scratch to prepare delicious food, and Sunday school classes will each be asked to help serve and clean up one of the evenings.   Refer to the Wednesday Night Supper tab for a full Wednesday night schedule and menus.
At 6 p.m. the meal serving line will be open to get your food, be seated and begin eating. There will be one basket at the food line to receive donations for supper. Suggested donation is $4 per person or $12 per family. (Proceeds above food expenses go to the Kitchen Fund for supplies and future improvements).  Please bring your own table service if possible.  At 6:15 p.m. There will be a welcome, announcements and a meal blessing.
Reservations are due in the church office by 10 a.m. Monday before that week's supper in order for our cooks to know how much food to prepare. Email office@bethelcollegemennonitechurch.org, turn in form in worship bulletin, or sign up on the prior Wednesday night.